"Breakdown the Bones" Live Segment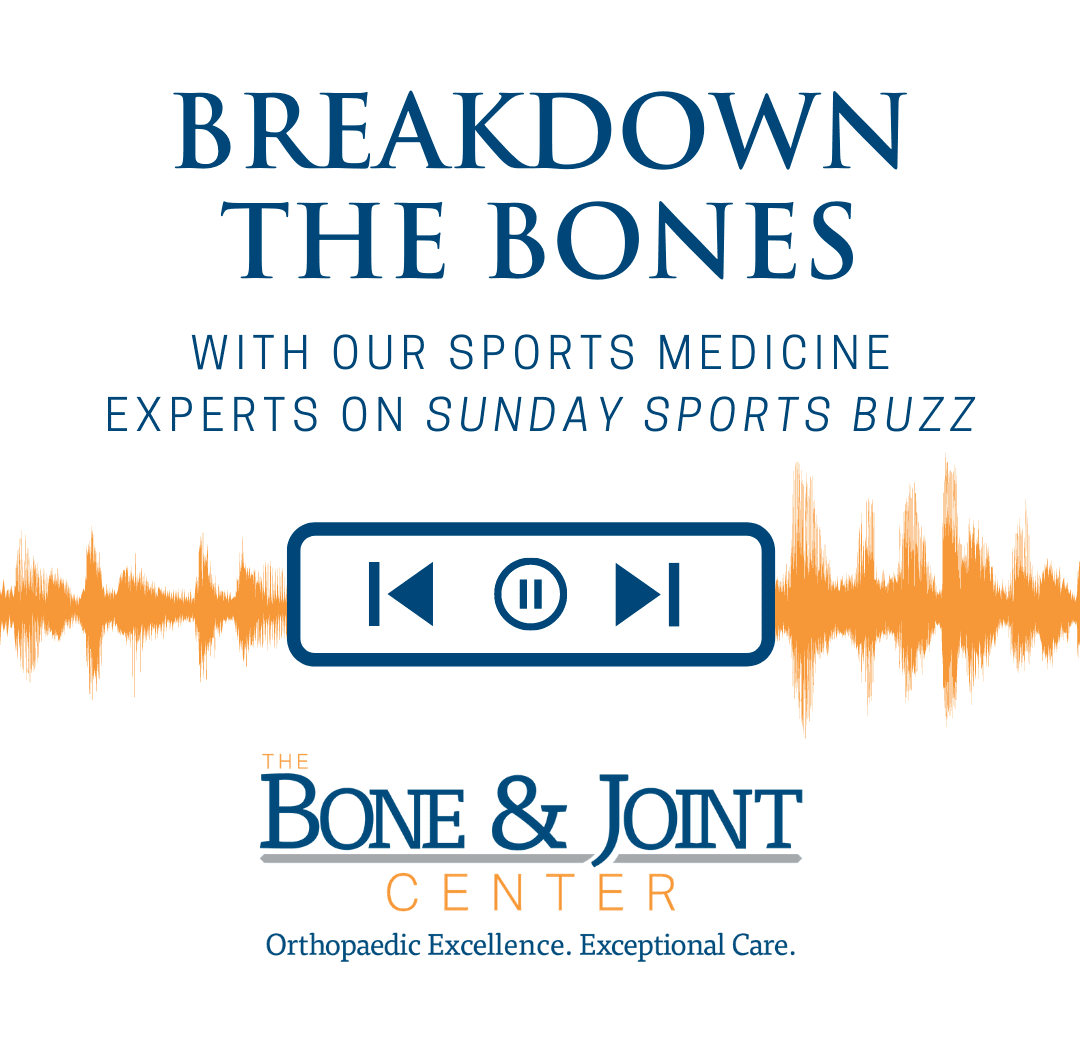 TUNE IN! | At The Bone & Joint Center, our dedicated sports medicine experts are proud to be a part of the Sunday Sports Buzz's "Breakdown the Bones" segment on ESPN 104.5 AM radio.
During this live segment, Sunday Sports Buzz's Charlie Voelker discusses various injuries that are affecting the sports world with one of our sports medicine specialists, who explains the injury, the treatment options, and what the athlete's recovery process might look like.
Tune in live at 9:15 a.m. here: https://1045theteam.com/listen-live/
Click here to listen to previous segments: https://sundaysportsbuzz.com/qt-series/bones/