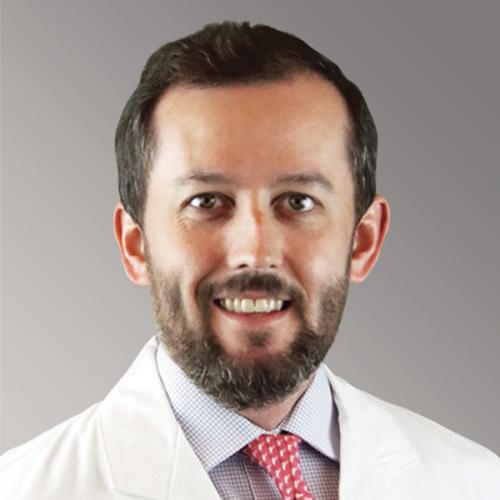 Specialties
Anterior Total Hip Replacement
Partial and Total Knee Replacement
Robotic-Assisted Joint Replacement
Complex Primary and Revision Hip and Knee Replacement
About

Dr. Robert O'Leary is a fellowship-trained orthopaedic surgeon specializing in lower extremity joint replacement surgery. His areas of focus include anterior total hip replacement, partial and total knee replacement, robotic-assisted joint replacement, and complex revision hip and knee reconstruction.

A native to upstate New York, Dr. O'Leary completed his undergraduate degree at Brown University, his master's degree at the Mount Sinai School of Medicine Graduate School, and medical school training at the Royal College of Surgeons in Dublin, Ireland. Dr. O'Leary returned to the Capital Region for his orthopaedic residency at Albany Medical Center and went on to complete the adult reconstruction fellowship at the Miami Orthopedics & Sports Medicine Institute.

Dr. O'Leary is a member of the American Academy of Orthopaedic Surgeons and the American Association of Hip and Knee Surgeons. He remains actively involved in orthopaedic research and maintains a focus on improving patient satisfaction and outcomes using evidence-based treatments and a patient-centered approach.
Education & Training

Bachelor of Science in Neuroscience: Brown University, Providence, RI
Master of Science in Biomedical Sciences: Mount Sinai School of Medicine Graduate School, New York, NY
Bachelor of Medicine, Bachelor of Surgery, Bachelor of Obstetrics Graduate Entry Medicine: Royal College of Surgeons, Dublin, Ireland
Orthopaedic Surgery Residency: Albany Medical Center, Albany, NY
Adult Reconstruction Fellowship: Miami Orthopedics & Sports Medicine Institute, Miami, FL
Professional Associations

American Academy of Orthopaedic Surgeons
American Association of Hip and Knee Surgeons
Hospital Affiliations

Albany Medical Center
Saratoga Hospital
St. Peter's Hospital
News

Proud to Welcome Robert E. O'Leary, M.D. & Dionisio Ortiz, III, M.D.

Our Newest Fellowship-Trained Adult Reconstruction Surgeons
Patient Reviews

"Dr. O'Leary was very professional and caring. He listened to all that I had to say about my pain history and present pain experience. He explained what I needed to do plus what he needed to do to reduce my pain. When I left I knew that I was going to be able to get the pain relief that I needed."

"Dr. O'Leary and Rex were really great this morning, very nice and caring. Thanks so much."

"I thought Dr. O'Leary was great. His explanations were understandable, and he answered every question I had."