Albany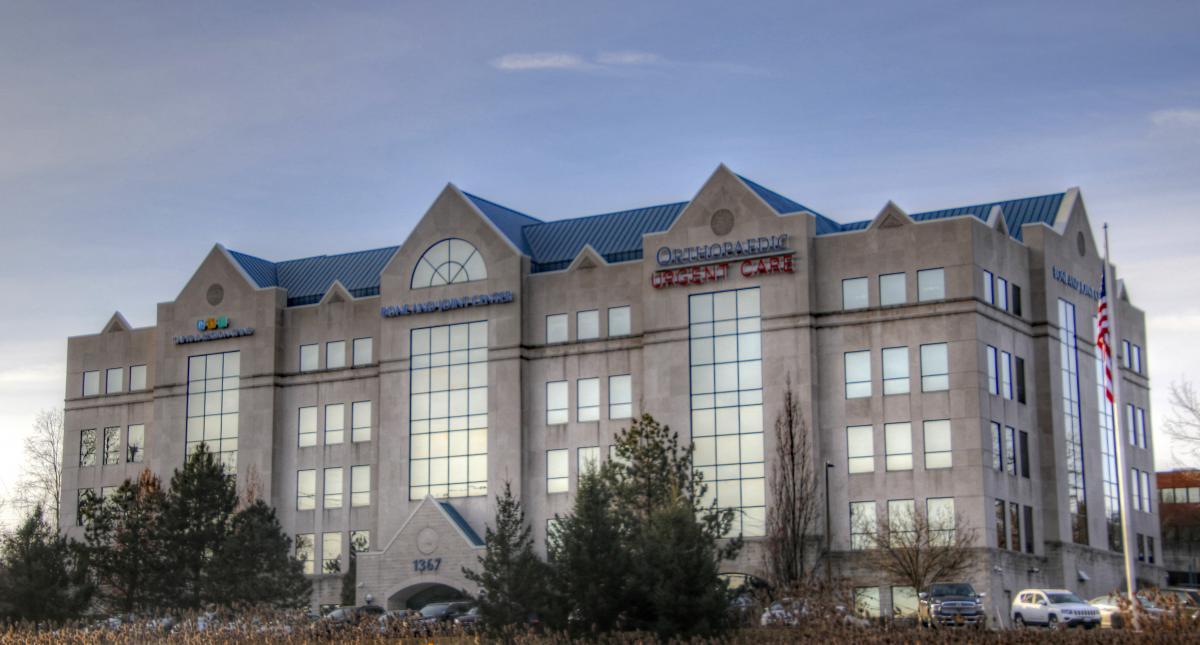 Our State-of-the-Art Facility
The Bone & Joint Center in Albany was established to bring together the expertise and services needed to effectively treat common and complex musculoskeletal disorders. It is a single source for comprehensive care by some of the region's most highly regarded board-certified medical specialists in the areas of orthopaedic surgery, physiatry, and radiology.
The center also includes the services of licensed healthcare professionals in the areas of physical therapy as well as prosthetics and orthotics. The staff works together in a uniquely collegial atmosphere, so patients benefit from a multidisciplinary approach to care.
Emergencies
If you have an urgent orthopaedic problem and need the care of an orthopaedic surgeon, please call (518) 489-2666 to be directly connected to the appointments department. We offer same-day appointments with an orthopaedic surgeon for any urgent problem. If you need immediate medical assistance, please call 911.
At The Bone & Joint Center, a patient or a patient's primary doctor can call our office for an urgent appointment. Our office will schedule an appointment for the patient that day.
After regular office hours, we offer an on-call doctor that can assist you and your family with your medical emergency. We also offer services through our Orthopaedic Urgent Care at the Albany location. For questions about Urgent Care services, please call (518) 292-2766.
Orthopaedic Urgent Care Hours and Location
Monday – Friday: 8:00 a.m. – 7:00 p.m.
Saturday: 8:00 a.m. – 4:00 p.m.
Sunday: 9:00 a.m. – 3:00 p.m.
1367 Washington Ave, Suite 201
Albany, NY 12206
For questions about Urgent Care services, please call (518) 292-2766.
Main Location
1367 Washington Avenue
Suite 200
Albany, NY 12206
Contact Us
Referring Physician Phone:
(518) 292-2600
Referring Physician Fax:
(518) 292-2782
Office Hours
Monday - Friday:
8:00 am – 5:00 pm
Saturday:
8:00 am – 12:00 pm
Additional Information
Parking
Upper Level 2nd Floor
Orthopaedic Urgent Care & Spine Center
The Bone & Joint Center Administrative Offices
Albany Medical College
Lower Level 1st Floor
Orthopaedic Sports Medicine Center
Thomas Nicolla Physical Therapy of Albany
Back Lot Ground Floor
Albany Medical Radiology
Capital Region Orthopaedic Imaging
The Bone & Joint Center Auditorium
Mrs. Sunshine's Café