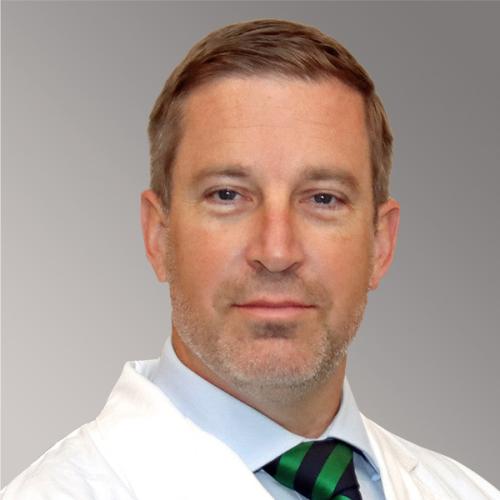 THOMAS J.


KRYZAK, JR., M.D.
Specialties
Hip
Knee
Joint Replacement & Revision
About

Dr. Thomas Kryzak is a board-certified, fellowship-trained orthopaedic surgeon specializing in primary and complex hip and knee replacement surgery. His expertise includes the latest, proven techniques in joint reconstruction, including robotic-assisted joint replacement, traditional and anterior hip replacement, minimally invasive hip and knee replacement, and revision surgery for hip and knee replacements. In his practice, Dr. Kryzak is committed to working with each patient to develop a comprehensive, individualized care plan that meets their unique needs and gets them back to a healthy, active lifestyle.

Dr. Kryzak graduated cum laude from Union College in Schenectady, New York, with a bachelor's degree in biology in 1998. After college, Dr. Kryzak worked for three years before matriculating at Tufts University School of Medicine in Boston, Massachusetts; he spent two of those years teaching in an inner-city public school in Phoenix, Arizona, with the Teach For America program. Following medical school, Dr. Kryzak spent a year at the Mayo Clinic in Rochester, Minnesota, where he completed an internship in general surgery. Dr. Kryzak was later selected by the United States Air Force to be one of four surgeons to complete his residency at the San Antonio Military Medical Center, the only Air Force orthopaedic surgery residency in the United States. After residency, Dr. Kryzak completed five years of service to the United States as a general orthopaedic surgeon.

While stationed at Langley Air Force Base in Virginia, Dr. Kryzak was deployed to the Middle East, where he served as a member of a Mobile Field Surgical Team. Dr. Kryzak was awarded an Army Commendation Medal as well as a Meritorious Service Medal for his time served on active duty to his country. Following his Air Force career, Dr. Kryzak then completed a fellowship in adult reconstruction (hip and knee replacement surgery) at the Cleveland Clinic in Cleveland, Ohio. During his fellowship, Dr. Kryzak was able to work with world-renowned orthopaedic joint replacement surgeons to hone his skills on such procedures as minimally invasive hip and knee replacement, robotic-assisted joint replacement, complex hip and knee revision surgery, and cementless total knee replacement.

Dr. Kryzak is an active fellow of the American Academy of Orthopaedic Surgeons (AAOS) as well as the American Association of Hip and Knee Surgeons (AAHKS).

In his free time, Dr. Kryzak enjoys spending time with his family and their dog, Gus, skiing, playing ice hockey, hiking, going to the beach, and traveling.

Dr. Kryzak is available to see patients at our Albany, Malta, and Saratoga locations.
Education & Training

Bachelor of Science in Biology: Union College, Schenectady, NY
Doctor of Medicine: Tufts University School of Medicine, Boston, MA
General Surgery Internship: Mayo Clinic, Rochester, MN
Orthopaedic Surgery Residency: San Antonio Military Medical Center, San Antonio, TX
Adult Reconstruction Fellowship: Cleveland Clinic, Cleveland, OH
Board Certification: American Board of Orthopaedic Surgery
Professional Associations

Fellow, American Academy of Orthopaedic Surgeons
Fellow, American Association of Hip and Knee Surgeons
Military Service

Air Force, Orthopaedic Surgeon
Air Force Meritorious Service Medal
Army Commendation Medal
Air Force Longevity Service Award
National Defense Service Medal
Global War on Terrorism Service Medal
Air Force Outstanding Unit Award
Air Force Training Ribbon
Hospital Affiliations

Albany Medical Center
Saratoga Hospital
St. Peter's Hospital
Patient Reviews

"Excellent communication. Dr. Kryzak answered my questions and did not rush me while I tried to think about what to ask. I was very pleased with his matter-of-fact approach to my situation."

"I was very pleased with my appointment. He was very patient while answering all my questions, and I didn't feel rushed. He took the time to talk about my treatment options."

"The staff was very professional, friendly, and courteous. Very impressed with how quickly I was seen by the doctor, x-ray tech, and cast tech. The receptionists were excellent as well. Covid precautions were strictly adhered to by all staff. Very satisfied with the healthcare treatment I received at the Orthopaedic Urgent Care Center. Thank you. "