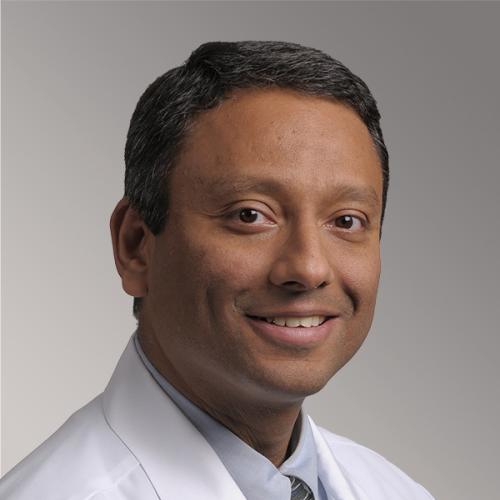 Specialties
Adult and Pediatric Trauma
Pelvic Fractures
Complications of Trauma
Foot and Ankle Disorders
General Orthopaedics
About

Dr. Kaushik Bagchi is a board-certified orthopaedic surgeon. His specialty interests lie in the field of orthopaedic trauma. He specializes in the treatment of fractures, dislocations, and ligament and tendon injuries in adults and children. His expertise encompasses the management of complex and severe trauma as well as complications of trauma, such as unhealed or poorly healed fractures, deformity, arthritis, stiffness, and infection.

Dr. Bagchi previously was an assistant professor at the UMass Memorial Medical Center in Worcester, Massachusetts, where he was a member of the orthopaedic trauma service. Dr. Bagchi was also involved in resident and medical student teaching and research.

Since joining The Bone & Joint Center in 2008, Dr. Bagchi is a full-time faculty member of Albany Medical Center, where his practice includes the treatment of many orthopaedic conditions, with specialization in traumatic injuries of the upper and lower extremities and pelvis. He has ample experience in the nonsurgical and surgical treatment of these conditions.
Education & Training

Bachelor of Science in Mechanical Engineering: Massachusetts Institute of Technology, Cambridge, MA
Doctor of Medicine: Stony Brook School of Medicine, Stony Brook, NY
General Surgery Internship: Mount Sinai Medical Center, New York, NY
Orthopaedic Surgery Residency: Maimonides Medical Center, Brooklyn, NY
Orthopaedic Trauma Fellowship: Cooper University Health Care (UMDNJ), Camden, NJ
Board Certification: American Board of Orthopaedic Surgery
Professional Associations

American Academy of Orthopaedic Surgeons (AAOS)
American Medical Association
Diplomate, American Board of Orthopaedic Surgery (ABOS)
Orthopaedic Trauma Association
Hospital Affiliations

Albany Medical Center
St. Peter's Hospital
Patient Reviews

"It was good with Dr. Bagchi."

"My son has had excellent care with Dr. Bagchi. I would recommend people to see him. The staff at the front desk is excellent as well."

"Everyone was so lovely and made for a comfortable experience. Dr. Bagchi was very nice and very informative. The girl who took out my staples was very sweet and gentle, with a great sense of humor."