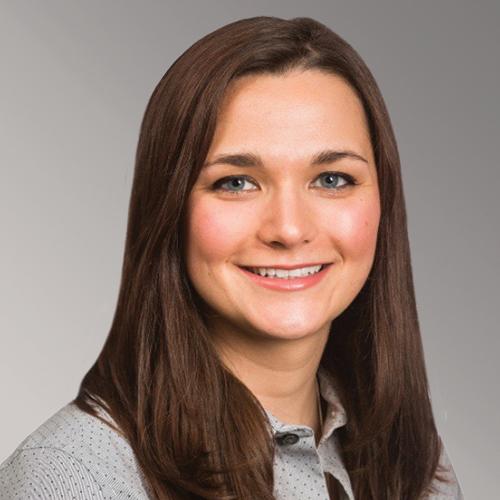 Specialties
Ankle
Foot
Total Joint Replacement & Revision
About

Dr. Natalie Singer is a fellowship-trained foot and ankle reconstruction surgeon who specializes in treating foot and ankle injuries and conditions, including arthritis, instability, deformities, sprains, and bunions, and sports-related and trauma injuries. Combining advanced techniques and a patient-centered approach, Dr. Singer believes the most rewarding aspect of orthopaedics is when her patients return to the activities they enjoy with a renewed level of function.

Dr. Singer graduated from Amherst College in Massachusetts with a bachelor's degree in biology. She then earned her Doctor of Medicine degree from Albany Medical College in New York. For her orthopaedic surgery residency, she attended the University of Michigan in Ann Arbor. Committed to an additional year of specialized training, Dr. Singer underwent a foot and ankle reconstruction fellowship at the Institute for Foot and Ankle Reconstruction at Mercy Medical Center in Baltimore, Maryland.

Dr. Singer is a member of the Alpha Omega Alpha Honor Medical Society, the American Academy of Orthopaedic Surgeons, the American Orthopaedic Foot & Ankle Society, and the Ruth Jackson Orthopaedic Society. During the September 2022 AOFAS annual meeting, she was a finalist for the J. Leonard Goldner Award for outstanding basic science paper. Dr. Singer grew a passion for orthopaedics, specifically with foot and ankle conditions, after experiencing injuries as a young lacrosse athlete.

When she is not seeing patients, Dr. Singer enjoys spending quality time with her husband, son, and dog as well as traveling, cooking, and working out on her Peloton.

Dr. Singer is available to see patients at our Albany, Catskill, Malta, and Schenectady offices.
Education & Training

Bachelor of Arts in Biology: Amherst College, Amherst, MA
Doctor of Medicine: Albany Medical College, Albany, NY
Orthopaedic Surgery Residency: University of Michigan, Ann Arbor, MI
Foot and Ankle Reconstruction Fellowship: Institute for Foot and Ankle Reconstruction at Mercy Medical Center, Baltimore, MD
Professional Associations

Alpha Omega Alpha Honor Medical Society
American Academy of Orthopaedic Surgeons
American Orthopaedic Foot & Ankle Society
Ruth Jackson Orthopaedic Society