Juvenile Arthritis Awareness Month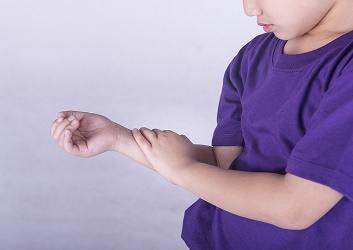 July is Juvenile Arthritis Awareness Month, and believe it or not, nearly 300,000 children have been diagnosed with some form of arthritis. Arthritis doesn't affect just older people, but also affects children as little as six months old! Juvenile arthritis comes in a variety of forms with varying life spans and symptoms. They include:
One of the most common types of juvenile arthritis is juvenile idiopathic arthritis, which is an autoimmune disease attacking the joints and hindering the body's ability to fight back. This is particularly dangerous in children because their immune system is not fully developed until the age of 18, compromising their ability to fight diseases. Roughly 50,000 children have been diagnosed with this form of arthritis. Permanent damage can be done to children's joints due to swelling and stiffness if it is left untreated, which is why it is so important to learn the signs of juvenile arthritis.
This July, help raise awareness of juvenile arthritis. Visit the Arthritis Foundation to learn more about how you can donate and/or get involved in finding a cure!