Fellowship-trained joint replacement surgeon, Dr. Alexander Harbin published in 55+ Living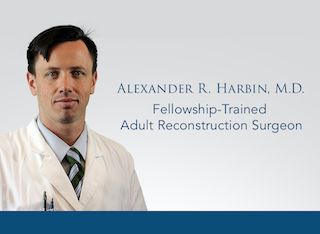 55+ LIVING MAGAZINE ARTICLE! | Fellowship-trained adult reconstruction surgeon Dr. Alexander Harbin was recently published in 55+ Living!
Dr. Harbin's article, entitled "Hip Replacement: Does Approach Matter?," discusses anterior hip replacements and its advantages.
Read the full article here.
Mentioned In This Story