Niskayuna Baseball Star Drafted by Tampa Bay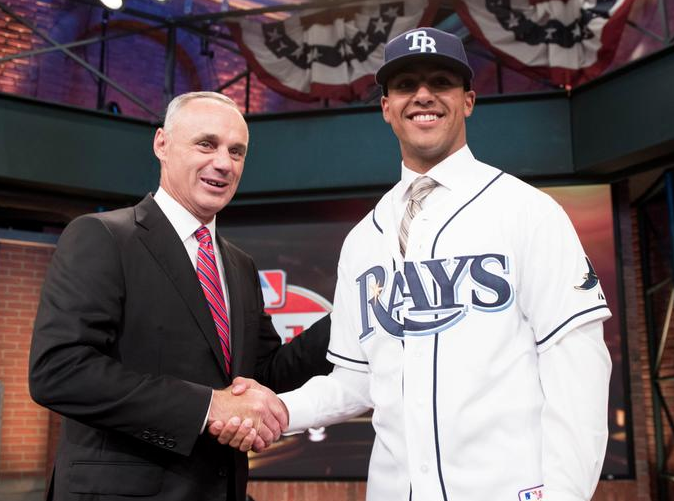 The Bone & Joint Center would like to congratulate Niskayuna baseball star and center fielder Garrett Whitley on his selection to the Tampa Bay Rays during last night's 50th MLB draft.
Garrett was the 13th overall pick in round one of the draft and is headed to Tampa despite being committed to Wake Forest for collegiate baseball. The former News Channel 13 and The Bone & Joint Center High School Athlete of the Week winner has wanted to play major league baseball since he was 5 years old.
Whitley will join Maple Hill's Jamie Schultz, a 14th round pick in 2013 in the American League East playing for the Rays. Garrett will start on the regular path for the Rays playing in the Gulf Coast League and work his way up from there.
Congratulations, Garrett, we wish you the best of luck and can't wait to follow your path to the major leagues!