Patient Success Story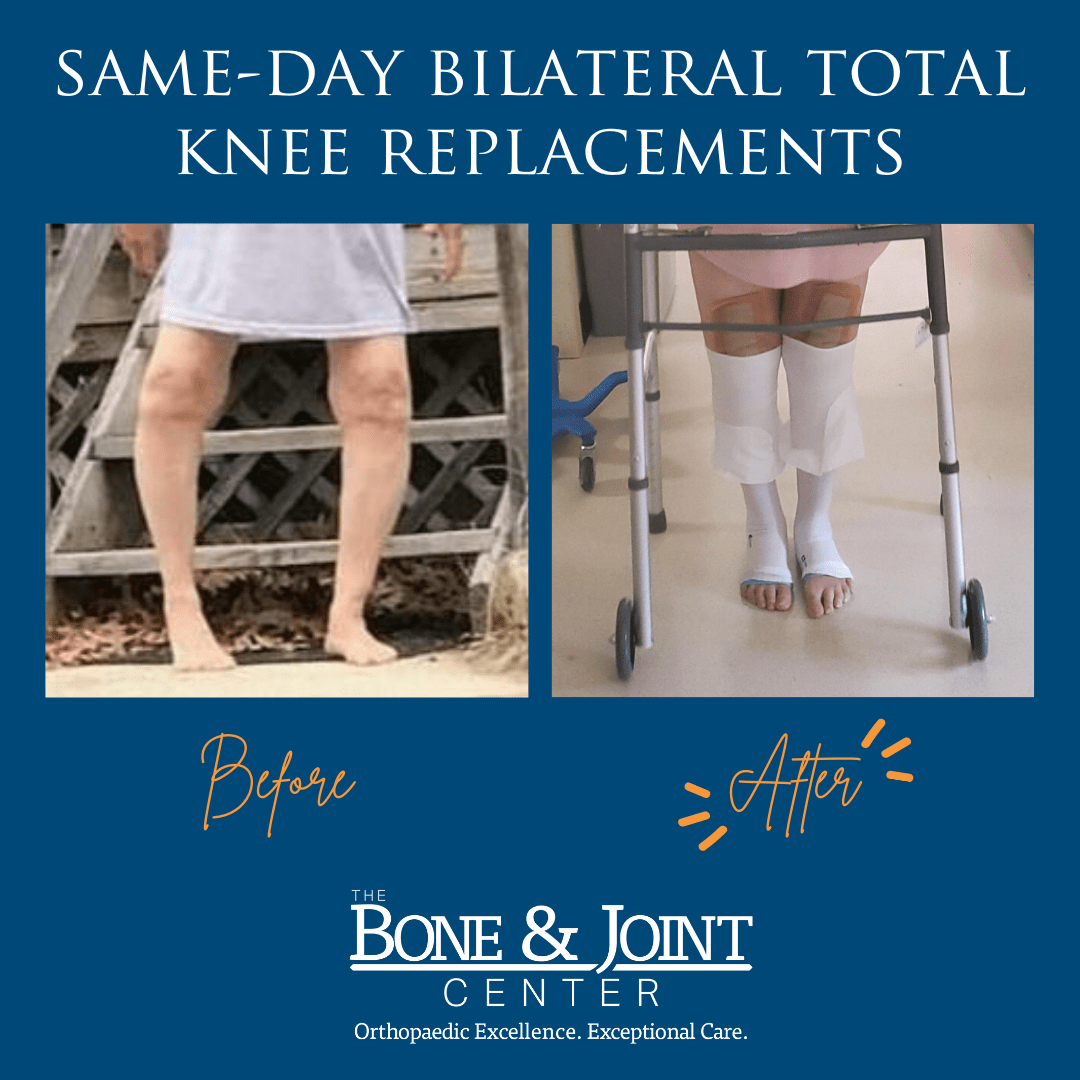 PATIENT SUCCESS! | A 69-year-old woman suffering from arthritis with severe joint deformity recently underwent same-day bilateral total knee replacements with Dr. Matthew Tetreault.
She is currently 3 weeks post-op and is doing well with her recovery. Take a look at her before and after photos above!
To schedule an appointment with Dr. Tetreault, please call (518) 631-4530.
Mentioned In This Story