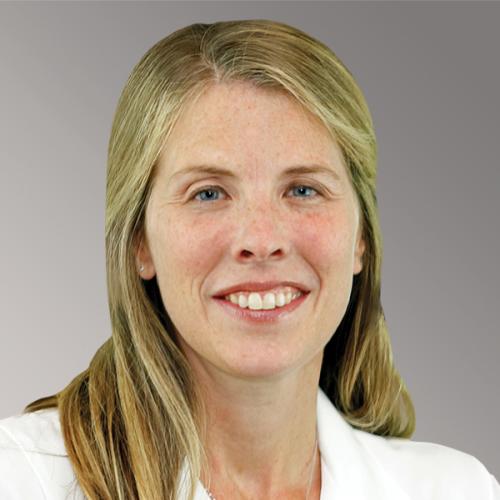 Specialties
Spine
Trauma
Neck
Back
About

Dr. Kelley Banagan is a board-certified, fellowship-trained orthopaedic surgeon who specializes in the surgical and nonsurgical care of spine injuries and conditions. Having completed extensive training in the spine, she offers a variety of spine-related surgeries and treatments, including anterior cervical discectomy and fusion, microdiscectomy, lumbar laminectomy, and thoracic procedures as well as adolescent idiopathic scoliosis and spinal trauma treatments. Dr. Banagan's overall goal is always to provide her patients with the best possible care and to do so in a caring, professional, and skillful way.

After earning her Bachelor of Science degree at St. Lawrence University in Canton, New York, Dr. Banagan attended medical school at SUNY Upstate Medical University in Syracuse, New York, graduating with her Doctor of Medicine degree. Dr. Banagan completed both an internship and her residency training in orthopaedic surgery at the University of Maryland Medical Center in Baltimore, Maryland. Following residency, she underwent additional training through an orthopaedic spine fellowship at Rush University in Chicago, Illinois.

Dr. Banagan is available to see patients at our Albany location.
Education & Training

Bachelor of Science: St. Lawrence University, Canton, NY
Doctor of Medicine: SUNY Upstate Medical University, Syracuse, NY
Orthopaedic Surgery Internship: University of Maryland Medical Center, Baltimore, MD
Orthopaedic Surgery Residency: University of Maryland Medical Center, Baltimore, MD
Orthopaedic Spine Fellowship: Rush University, Chicago, IL
Board Certification: American Board of Orthopaedic Surgery
Professional Associations

American Academy of Orthopaedic Surgeons
North American Spine Society
The Leading Physicians of the World
The Spine Journal, Reviewer
Hospital Affiliations

Albany Medical Center
St. Peter's Hospital
Patient Reviews

"Dr. Banagan was amazing. I actually called my best friend as I left the office to tell her how much I loved my experience. Dr. Banagan said the most important words to me as a patient, acknowledging that she is the surgeon, but I am the expert on my body. Nobody knows it more than I do, and we are in partnership to decide what to do. She also gave me many recommendations that align with my personal health philosophies. It was one of the very best doctor visits I have ever had. Ever. She is fabulous."

"The past year has been very difficult for me with an onslaught of MRSA and left-sided joint pain radiating from the back. I was a very active person: gym, mountain climbing, and biking which I took great pride in and enjoyment from, so it was hard for me to face the pain that I was in and the restrictions that it caused me. Dr. Banagan helped me better understand what was happening to me and develop a realistic approach to better my condition and make progress in lessening the pain."

"Dr. Banagan is fabulous. She really listens to her patients, and we have never felt rushed. My 16-year-old daughter is her patient. I really like Dr. Banagan's support and recommendation for alternative pain management, as opposed to medication. I highly recommend Dr. Banagan to people of all ages."